You can now buy our fantastic products online!
We ship to every country in the world (well, almost...)
It's simple! Here's how to make your purchase:
Choose your product.
Select "Ajouter au panier" (Add to basket).
Then select "Validez la commande" (Validate order).
Click the "+" or "-" buttons to change the number of items you would like.
Select your country using "Choisissez le pays de livraison" (Choose country of delivery).
► For shipping rates you continue as if you were buying. We show prices before requesting further information.
→ Click the little square under "Acceptation des conditions générales" (I accept the terms and conditions).
→ Enter your email address twice in "Votre adresse email" (Your email address), so that we can be sure you haven't made an error.
Fill in the form:
Nom: Surname
Prénom: First name
Entreprise: Your company name, if applicable
Adresse: Your number and street
Suite: Use this if you need more space for the address
Code postal: Postal code
Ville: Town
Etat: State (for USA or Canada)
Téléphone : Phone number
♦ There's no need to specify the country as you've already told us above.
► If your billing address differs from the delivery address, click on the phrase "Est-ce que vous voulez être facturé à une autre adresse ?" (Would you like to be billed at another address?).

Payment: Select "Valider votre commande" (Validate your order). If you wish to pay by credit card then select "Cartes bancaires et PayPal" to use the secure system, PayPal (You don't need a PayPal account as we use their payment system, but by all means use it if you have one).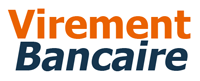 If you wish to make a bank transfer, select "Virement bancaire" (Bank transfer) and follow the instructions. Please note: Bank transfers will delay your delivery because we wait until we've received payment before starting production.
Your wallpaper is produced at the point of sale and you should receive it 10 to 15 working days following your order, and maybe a little longer for international deliveries.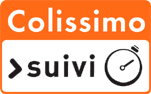 We use "COLISSIMO International suivi" (a French parcel tracking system) for shipping so you can track your shipment online.
When your order is shipped we will send you an email with your tracking number.
http://www.colissimo.fr/portail_colissimo/suivre.do?language=en_EN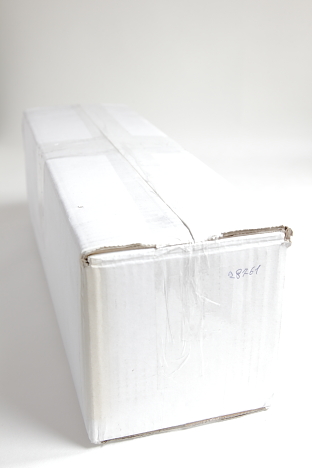 Packaging
We generally send our products in one roll and this will depend on whether you've ordered 1, 4 or 8 strips. The roll is wrapped in paper, covered in plastic and then boxed (size: 55 x 11 x 11 cm). All strips are in 1 roll (except for Big Panoramic).

Handling instructions in english

Ohmywall_-_Handling_instructions_ENGLISH_2013.pdf


► ► ► Watch a short video on how to handle your wallpaper: http://www.ohmywall.co.uk/pages/Papier-peint-facile-a-poser
Technicals information:
Non-woven wallpaper 150 g/m2, eco-friendly, 100% vinyl-free, 100% VOC-free (volatile organic compound), flame resistant according to European Standard B, washable, colourfast, can be pasted directly onto the wall and be stripped off when dry.
http://www.ohmywall.co.uk/pages/Respect-de-l-environnement

10 GOOD REASONS WHY YOU SHOULD USE NON-WOVEN WALLPAPERS
1 Most user friendly wallpapers on the market.
2 Eco-friendly and 100% vinyl-free.
3 Perfect for DIY wallpaper projects because they're incredibly easy to hang and equally as easy to remove.
4 Tear-resistant when wet, making it easier to handle while hanging.
5 Breathable, helping them endure damp, mouldy conditions.
6 Neither expands nor contracts so the size does not change from wet to dry.
7 No seams! They're so easy to work out that they simply disappear.
8 Special blends of natural materials make them washable. They can be cleaned using mild soap and a sponge.
9 Can be removed when completely dry! Wallpaper removes in whole, dry sheets, without the use of special tools or chemicals, and leaving no mess.
10 No need to apply glue to the strips first, and then wait before hanging; with non-woven paper, spread the glue directly onto the wall and hang your wallpaper.
So easy to handle:
- Prepare the wall.
- Apply paste directly onto the wall and smooth the wallpaper directly onto it.
- Spread the paste evenly with a roller, a little over the width of the wallpaper length.
- The dimensional-stable-wallpaper can be fixed to the wall edge to edge, without soaking.
- The wallpaper should be applied vertically, from top to bottom, and smoothed with a clean, damp, soft cloth or a foam-rubber-roller from the inside out, to eliminate air bubbles.
- The length can be trimmed at the top and bottom.
- A special paste should be used for fleece-wallpaper.
- Non-woven wallpapers can be easily removed when dry.
http://www.ohmywall.co.uk/pages/Papier-peint-facile-a-poser

If you have any questions, please feel free to contact us:
http://www.ohmywall.co.uk/contact